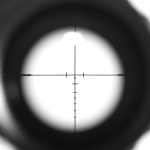 When it comes to rifle shooting, having a reliable and accurate rifle scope is essential. Rifle scopes allow shooters to enhance their accuracy, improve their target acquisition, and ultimately hit their mark with precision. However, with the wide variety of rifle scopes available today, it can be overwhelming to choose the perfect one for your specific needs. This blog post will explore the different types of rifle scopes and their intended uses, enabling you to make an informed decision based on your shooting preferences.
1. Fixed Magnification Scopes:
Fixed magnification scopes provide a single, unchangeable level of magnification throughout their use. These scopes are popular among hunters and shooting enthusiasts who frequently engage targets within a consistent range. Fixed magnification scopes offer simplicity, durability, and affordability. Additionally, they tend to have fewer internal components, making them more reliable and resistant to recoil.
2. Variable Magnification Scopes:
Variable magnification scopes, also known as zoom scopes or adjustable scopes, allow shooters to adjust the level of magnification according to their specific needs. These scopes are versatile and popular among hunters and shooters who engage targets at varying distances. The adjustable magnification feature offers greater flexibility in target identification and engagement while maintaining accuracy.
3. Tactical Scopes:
Tactical scopes are specifically designed for military and law enforcement applications, as well as tactical shooting competitions. These scopes typically incorporate features such as target turrets, illuminated reticles, and bullet drop compensation systems. They are built to withstand harsh environments, including extreme weather conditions and rough handling. Tactical scopes are ideal for shooters who require fast target acquisition, precision, and durability.
4. Long-Range Scopes:
Long-range scopes are engineered for shooting enthusiasts who engage targets at extended distances, such as competitive long-range shooters or hunters in wide-open areas. These scopes often feature high magnification levels, large objective lenses for increased light transmission, and sophisticated reticle designs. Long-range scopes may also include turrets for adjusting elevation and windage quickly. These scopes come with parallax adjustment features, ensuring optimal accuracy regardless of the target distance.
5. Low-Light Scopes:
Low-light scopes are specifically designed for shooting in dimly lit conditions, including dawn, dusk, or dense forests. These scopes excel in enhancing visibility and extending shooting hours by maximizing light transmission. These scopes often feature larger objective lenses and employ advanced lens coatings to provide a brighter and clearer image. Hunters who frequently engage in early morning or late evening activities will greatly benefit from the superior light-gathering capabilities of low-light scopes.
6. Rimfire Scopes:
Rimfire scopes are tailored for firearms chambered in .22LR and other rimfire calibers. These riflescopes are usually more compact and lightweight compared to their centerfire counterparts. They offer parallax correction capabilities optimized for closer ranges and smaller targets. Rimfire scopes often have low to medium magnification ranges, making them suitable for target plinking, small game hunting, and firearms training.
Summary:
Selecting the right rifle scope greatly influences your shooting experience and accuracy. By understanding the different types of rifle scopes and their intended uses, you can choose the perfect scope that aligns with your shooting requirements. Whether you're a hunter optimizing for low-light conditions, a competitive shooter specializing in long-range engagements, or a tactical operator requiring quick target acquisition, there is a rifle scope designed to meet your needs. Invest in a high-quality scope and elevate your shooting proficiency to new heights.
Need a Gun Store in Paola, KS?
Harrison Street Pawn and Gun is your local full-service gun and pawn shop. We buy, sell, and trade many different items at our store! We have modern-day and pre-1899 guns, ammo, ammunition, gold, jewelry, guitars, musical equipment, power tools, lawn care equipment, and much more! We have expert gunsmithing and jewelry repair services as well. We have been your local professional pawn shop store for over 30 years! Call us today with questions or details!