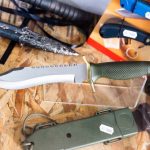 When it comes to hunting, having the right gear can mean the difference between success and disappointment. From clothing to tools and equipment, each item plays a crucial role in ensuring a productive and enjoyable hunting experience. In this blog post, we will cover the essential hunting gear that every hunter should have, providing insights into their importance and tips for selecting the best options.
Clothing: The First Line of Defense
The importance of proper clothing for hunting cannot be overstated. Depending on the climate, terrain, and target species, hunters should opt for clothing that offers adequate insulation, protection, and camouflage. Layering is key when considering a hunting outfit. Start with a moisture-wicking base layer to keep sweat away from your skin, followed by an insulating mid-layer for warmth, and finish it off with a durable outer layer that offers both insulation and camouflage. Choosing clothing that is silent when you move is also essential to avoid alerting your prey.
Footwear: Treading with Confidence
To navigate various terrains and ensure comfort during long hunts, a sturdy pair of hunting boots is a must-have item. Boots should provide adequate ankle support and be waterproof to keep your feet dry in wet conditions. Additionally, opt for boots with good traction to prevent slips and falls, as well as those that are insulated for cold weather hunts. Break in your boots before hunting season to avoid blisters and discomfort while actively pursuing your prey.
Knives: A Versatile Tool
No hunting gear collection is complete without a reliable, high-quality knife. A sharp knife serves a multitude of purposes, from field dressing and skinning game to preparing meals at the campsite. Look for a hunting knife that has a comfortable grip and a strong, durable blade. Folding knives are especially convenient for carrying in your pocket or backpack, providing easy access whenever you need it. Prioritize maintaining the sharpness of your knife through regular sharpening and care.
Optics: Enhancing Your Vision
The ability to spot game from a distance greatly contributes to hunting success. Investing in quality binoculars or a spotting scope is essential for scouting an area, identifying targets, and assessing their distance and movement. Look for optics with good magnification, clear lenses, and a wide field of view to make the most of your hunting experience. While high-quality optics can be expensive, they are a worthy long-term investment for any serious hunter.
Firearms: The Right Tool for the Job
Choosing the right firearm to match your hunting needs greatly impacts your hunting success. Depending on the game you plan to pursue, select a firearm that offers the appropriate caliber, range, and functionality. For large game hunting, a centerfire rifle is recommended, whereas shotguns are ideal for waterfowl or bird hunting. Before purchasing a firearm, familiarize yourself with the local regulations and consult with experienced hunters or gunsmiths to find the best fit for your needs.
Backpacks: Carrying Your Essentials
A hunting backpack is essential for carrying all your gear, supplies, and provisions during your hunting adventures. Look for a backpack that is comfortable, durable, and designed with the necessary compartments and attachments for your equipment. Opt for a backpack with adjustable straps and a waist belt for proper weight distribution, reducing strain and fatigue during long hikes. Consider the backpack's capacity to ensure sufficient storage space for your necessities without being overly bulky or cumbersome.
Safety Equipment: Prioritizing Your Well-being
The safety of both yourself and others should always be a top priority when engaging in hunting activities. Essential safety gear includes items such as blaze orange clothing or accessories to ensure visibility to other hunters, hearing protection to safeguard against loud gunshots, and a first aid kit to address any minor injuries that may occur while in the field. Additionally, familiarize yourself with hunting safety guidelines and communicate with your hunting party to establish a safe hunting environment.
Conclusion
Hunting gear essentials encompass a wide range of items that contribute to a successful and enjoyable hunting experience. From appropriate clothing and footwear to versatile knives, quality optics, suitable firearms, functional backpacks, and essential safety equipment, each item plays a vital role in optimizing your hunting performance. By investing in high-quality gear, tailoring it to your specific needs, and prioritizing safety, you can equip yourself for success in the exciting world of hunting.
Got Questions? Let Us Help!
Harrison Street Pawn and Gun is your local full-service gun and pawn shop. We buy, sell, and trade many different items at our store! We have modern-day and pre-1899 guns, ammo, ammunition, gold, jewelry, guitars, musical equipment, power tools, lawn care equipment, and much more! We have expert gunsmithing and jewelry repair services as well. We have been your local professional pawn shop store for over 30 years! Call us today with questions or details!