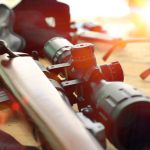 Hunting is a time-honored tradition enjoyed by many outdoor enthusiasts. To have a successful and ethical hunting experience, it is crucial to choose the correct rifle and caliber for your specific needs. With a wide variety of options available, selecting the right combination can be a daunting task. In this blog post, we will discuss some essential factors to consider when choosing a rifle and caliber for hunting.
1. Determine Your Hunting Purpose
The first step in choosing the correct rifle and caliber is to determine your hunting purpose. Are you planning to hunt small game, such as rabbits or squirrels? Or are you after larger game, like deer or elk? The size and type of game you are pursuing will greatly influence the rifle and caliber selection. Smaller game may require lighter and smaller calibers, while larger game may necessitate more powerful calibers for an ethical and humane kill.
2. Consider the Hunting Environment
The hunting environment plays a vital role in determining the ideal rifle and caliber. Are you hunting in dense forests or wide-open plains? Each type of environment requires different considerations. In dense forests, a shorter and lighter rifle with a lower caliber may be more maneuverable and suitable. On the other hand, in the wide-open plains, you may need a longer-range rifle and a caliber with more power to ensure an accurate shot at greater distances.
3. Understand Shot Placement
Shot placement is crucial for a clean and effective kill while hunting. Certain calibers have their strengths and limitations when it comes to shot placement. It is essential to understand the anatomy of the animal you are hunting and choose a caliber that can consistently deliver accurate and lethal shots to vital organs. Researching shot placement guides and consulting experienced hunters can provide valuable insights into which calibers are most suitable for your intended game.
4. Consider Recoil Management
Recoil, the backward movement of the firearm upon firing, can greatly affect accuracy and comfort during hunting. The recoil generated by different calibers varies significantly. While some hunters may appreciate a harder-hitting caliber, others may prefer a lighter recoiling option for better shot follow-through and reduced fatigue. It is essential to consider your personal tolerance for recoil and choose a caliber that you can comfortably handle, maintaining accuracy and shot placement.
5. Evaluate Ammunition Availability and Cost
Ammunition availability and cost are practical considerations when selecting a rifle and caliber for hunting. Some calibers are more widely available and have a larger variety of bullet types to suit different hunting conditions. Additionally, the cost of ammunition can vary significantly between calibers. It is essential to factor in the ongoing cost of ammunition, especially if you plan to practice with your rifle regularly or go on multiple hunting trips throughout the year.
6. Seek Professional Advice
Choosing the correct rifle and caliber for hunting is a significant decision that should not be taken lightly. Seeking the advice of experienced hunters or consulting with professionals at a reputable gun store can provide valuable guidance. These individuals can offer insights based on their personal experiences and help you understand the advantages and limitations of different rifle and caliber combinations for specific hunting scenarios.
7. Test and Practice
Once you have chosen a rifle and caliber combination, it is crucial to test and practice with it before heading out on a hunting trip. Become familiar with your rifle's capabilities, recoil, and accuracy by spending time at the shooting range. This allows you to develop confidence and proficiency with your chosen firearm, ensuring ethical and accurate shots when you encounter game in the field.
Summary
Selecting the correct rifle and caliber for hunting requires careful consideration of various factors. Determining your hunting purpose, considering the hunting environment, understanding shot placement, managing recoil, evaluating ammunition availability and cost, seeking professional advice, and practicing with your chosen equipment are all essential aspects of making the right decision. By taking the time to research and consider these factors, you can enhance your hunting experience and increase your chances of a successful and ethical harvest.
Got Questions? Let Us Help!
Harrison Street Pawn and Gun is your local full-service gun and pawn shop. We buy, sell, and trade many different items at our store! We have modern-day and pre-1899 guns, ammo, ammunition, gold, jewelry, guitars, musical equipment, power tools, lawn care equipment, and much more! We have expert gunsmithing and jewelry repair services as well. We have been your local professional pawn shop store for over 30 years! Call us today with questions or details!